Buy, Sell, Wanted, Trade, Barter, Jobs Wanted, Local Stores, Services
This page may contain affiliate links. Please read our disclosure for more information.
Valentine's Day Promotions
LoveBook - A personalized book in 3 easy steps. 
Telling someone why they are special has never been this easy and fun! Each LoveBook is a custom made list of all those little reasons why you love or appreciate someone. Customize your book as much or as little as you'd like.
.. . . 
SPONSORS and PARTNERSHIPS WANTED

Visit our SPONSOR page to learn how we can work together!
. . . 
FEATURED VENDORS:
Thea Dahlberg, Certified Life-Cycle Celebrant
Email heartsmythcelebrant@theadahlberg.com
Tel 732-816-1921
Web www.theadahlberg.com
SHOP LOCAL: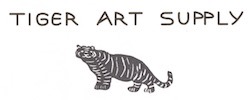 https://www.tigerartsupply.com/products/
. . .
NOTICES
Your notice here
ADVERTISE WITH US
Monthly Rate:
$5 for 4-line ad / $15 for photo or display ad
. . .
Disclosure: Please note that Blank Space Highland Park has financial relationships with some of the merchants mentioned on the website. Blank Space Highland Park may be compensated if consumers choose to utilize the links located throughout the content on this site and generate sales for the said merchant. Blank Space Highland Park is compensated for certain paid links and advertisements. You are not obligated to click on any link or buy any products that are advertised. Per FTC guidelines, this website may be compensated by companies mentioned through advertising, affiliate programs, or otherwise. Any references to third party products, rates, or websites are subject to change without notice. Please do the appropriate research before participating in any third party offers.