Buy, Sell, Wanted, Trade, Barter, Jobs Wanted, Local Stores, Services
Your ad here and on display on our Community Board at Blank Space. 
.. . . 
SPONSORS and PARTNERSHIPS WANTED

Visit our SPONSOR page to learn how we can work together!
. . . 
FEATURED VENDORS:
Thea Dahlberg, Certified Life-Cycle Celebrant
Email heartsmythcelebrant@theadahlberg.com
Tel 732-816-1921
Web www.theadahlberg.com
SHOP LOCAL: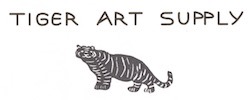 https://www.tigerartsupply.com/products/
. . .
NOTICES
Your notice here
ADVERTISE WITH US
Monthly Rate:
$5 for 4-line ad / $15 for photo or display ad